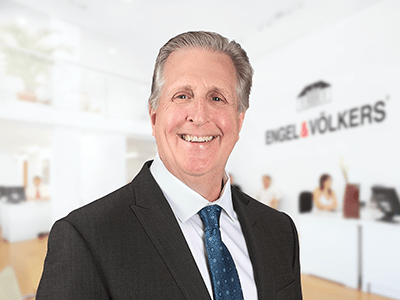 Real Estate Advisor | Engel & Völkers Boston
Engel & Völkers Boston
46 Gloucester St
Boston, MA 02115
Email Phone: 617-936-4194 Fax: 617-517-0849
About Mark
Over the last 38 years, more than 3,000 sellers, buyers, landlords and tenants have retained Mark as their trusted advisor and consultant.
Relationship First, Transaction Second
Mark believes that it is extremely important to find out YOUR needs, wants and goals first. Once he knows you, he can go to work for you to make sure these wishes become a reality.
Personal Communication is the Key to Achieving Your Goals
As in any successful business or personal relationship, communication is the key to building trust. As your Advisor and Consultant Mark is very proactive in making sure you are regularly updated and fully informed in every stage of your real estate experience.
Master Marketer
Mark's high-tech yet highly personal approach to marketing your property is extensive and effective. With a strong background in business and marketing, Mark is continuously upgrading his knowledge of technology and local market trends to provide his clients with the resources needed to deliver gold-medal service – and results.
Highly Skilled Negotiator
Mark possesses a unique skill set that works to your advantage. Mark has taught sales, marketing and win-win negotiation strategies to hundreds of business owners. His expertise in these areas ensures that you realize your objectives on your terms and on your timetable.
Exceptionally Principled
Mark has been involved in the martial arts for 46 years and is the second-highest ranking Master Black Belts in the world. Mark applies the same positive qualities of Respect, Discipline, Diligence, Focus and Tenacity to you, his valued clients.
Mark is also a licensed Florida agent with the Engel and Völkers office in Delray Beach. This gives you a wider referral network of access to qualified prospects.