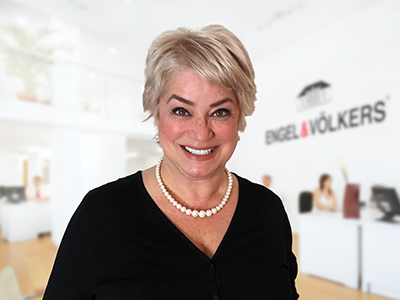 Real Estate Advisor | Engel & Völkers Boston
Engel & Völkers Boston
46 Gloucester St
Boston, MA 02115
Email Phone: 617-936-4194 Fax: 617-517-0849
About Nancy
Trying to figure out what to be when I grew up, I took a personality test. It turns out I am a "Protagonist". This is what the results said:
"When it comes to finding a career, people with the Protagonist personality type cast their eyes towards anything that lets them do what they love most – helping other people! Lucky for them, people like being helped, and are even willing to pay for it, which means that Protagonists are rarely wanting for inspiration and opportunity in their search for meaningful work."
This is why I became a Realtor. The thing I love best, that truly warms my heart, is helping other people. I do this by advising them about their property and the real estate market.
My favorite client was a woman who had her home on the market for 6 months and didn't receive a single offer. (This was unusual because it was during a Seller's Market!) I met with her and viewed her property, suggested a few minor and inexpensive changes called the 3 Ps. Paint, Plants and Pillows. We re-listed at the same price and closed 36 days later with a sale price just $4,000 under asking!
I love what I do and I love helping people. Even if you are not in the market to buy or sell today, it would be my pleasure to meet with you and chat about the current market. I look forward to hearing from you.