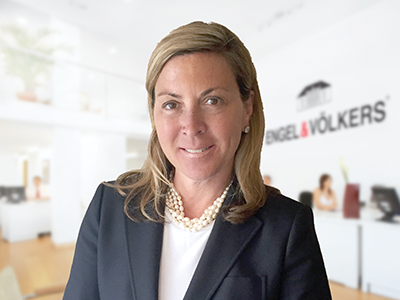 Director • Growth & Development | Engel & Völkers Boston
Engel & Völkers Boston
46 Gloucester St
Boston, MA 02115
Email Phone: 617-936-4194 Fax: 617-517-0849
About Nicole
I absolutely love the real estate industry and in particular I am passionate about working with agents to help them achieve greater success in their business and live happier lives! I have worked in the real estate industry for 12 years and I began as a sales agent in Beacon Hill successfully working with buyers and sellers for a couple of years. My background prior to real estate was in sales & marketing in the institutional investment management industry. With my former career combined with my experience selling real estate it opened the door for me to transition into a Sales Manager role for a well known real estate company in Boston. As Sales Manager one of the things I was tasked with was to grow the office so about 10 years ago I started on the path of growth and development for real estate offices.

Without a doubt Engel & Völkers is the global leader in the luxury real estate marketplace making this is the very best company for an agent to truly grow a thriving business. The consistency and the elegance of the company's brand is incredibly appealing and I am excited to help with expansion in the Boston and Greater Boston area. My primary focus is to catch the attention of talented, like-minded real estate agents and align them with the company so they can leverage the power of this incredible brand. Their business will increase and their life style will be elevated. I am super enthusiastic about the company and what it has to offer agents. By adhering to the company's core values of "Competence, Exclusivity & Passion" this will allow us to evolve while preserving our current boutique, stylish culture.

As for me, I was raised and currently reside in Newton, MA with my 10 year old son Robert. Previously I lived in Beacon Hill for almost 20 years after college until 2010. In addition I spent 2 years living in Paris, France and also St. Thomas, USVI. I am a designated Realtor and I serve on a variety of committees and task forces for The Great Boston Association of Realtors and the Massachusetts Association of Realtors. I graduated from Boston College with a B.A. in Computer Science, I love to travel globally, ski and am an avid Patriots fan!